Technology Spotlight: The Benefits of Room Schedulers
Technology Spotlight: The Benefits of Room Schedulers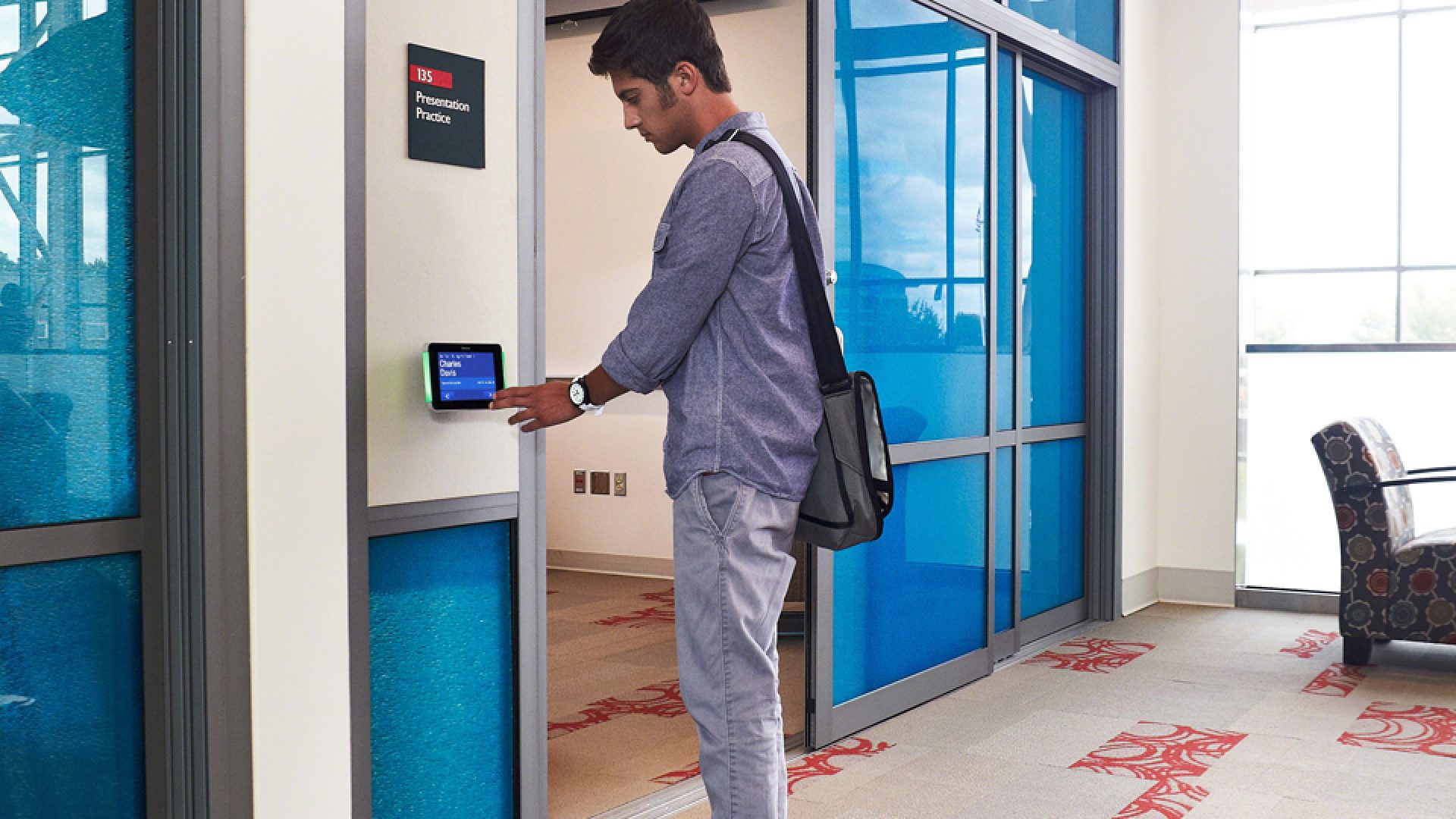 How does your team schedule meeting rooms? Whether your system is digital or analog, it's likely that you face some challenges with your current scheduling system (because most of our clients do!). For many clients, being able to find a last-minute meeting room or to see a room's availability on-demand aren't features of their current system. Unfortunately, those are often the very features clients need to effectively manage scheduling and occupancy of meeting rooms in their space.
Enter room schedulers. This scheduling technology provides immediate feedback for a room's availability, allowing users to book a meeting room from near or far. But that's not all—below are five more features that make room schedulers an easy and effective solution for scheduling meetings in your space.
Mounted touch panel. Room schedulers can be mounted on drywall, glass, or mullions, so integrating them into your space involves minimal disruption to your existing interiors.
Fully customizable interface. Your scheduling needs are different from the organization next door. Room schedulers allow you (or Custer) to create a system interface that's both functional and user-friendly. This also allows you to integrate digital signage—such as branding or company messaging—into your room scheduler's interface.
Easy integration. Room schedulers are supported by common email clients such as Microsoft Outlook and Google Calendar, so you can book a meeting room in advance or from afar. You'll be able to see from your email client whether a room is occupied at your desired time, and if not, to schedule the room with the click of a mouse.
Mobile-friendly. In addition to supporting email scheduling, room schedulers can be accessed from any mobile device. You don't need computer access to schedule a space to meet!
Indicator lights. Just because a room is empty doesn't mean it's not booked. Room schedulers give clear indication of a room's current availability with bright indicator lights on either side of the panel. Users can also navigate through the room's schedule on the touch panel and book the room immediately if availability allows.
If you're struggling with managing room occupancy and availability, room schedulers are a small solution that makes a world of difference. Ask us how we can incorporate room scheduling technology into your space!
Contact:
Mike Christe
mchriste@custerinc.com
616.292.6384
Interested in learning more about our technology capabilities?