Empowering Successful Transitions
Written by 

Tricia Jackson

on Jan 29, 2020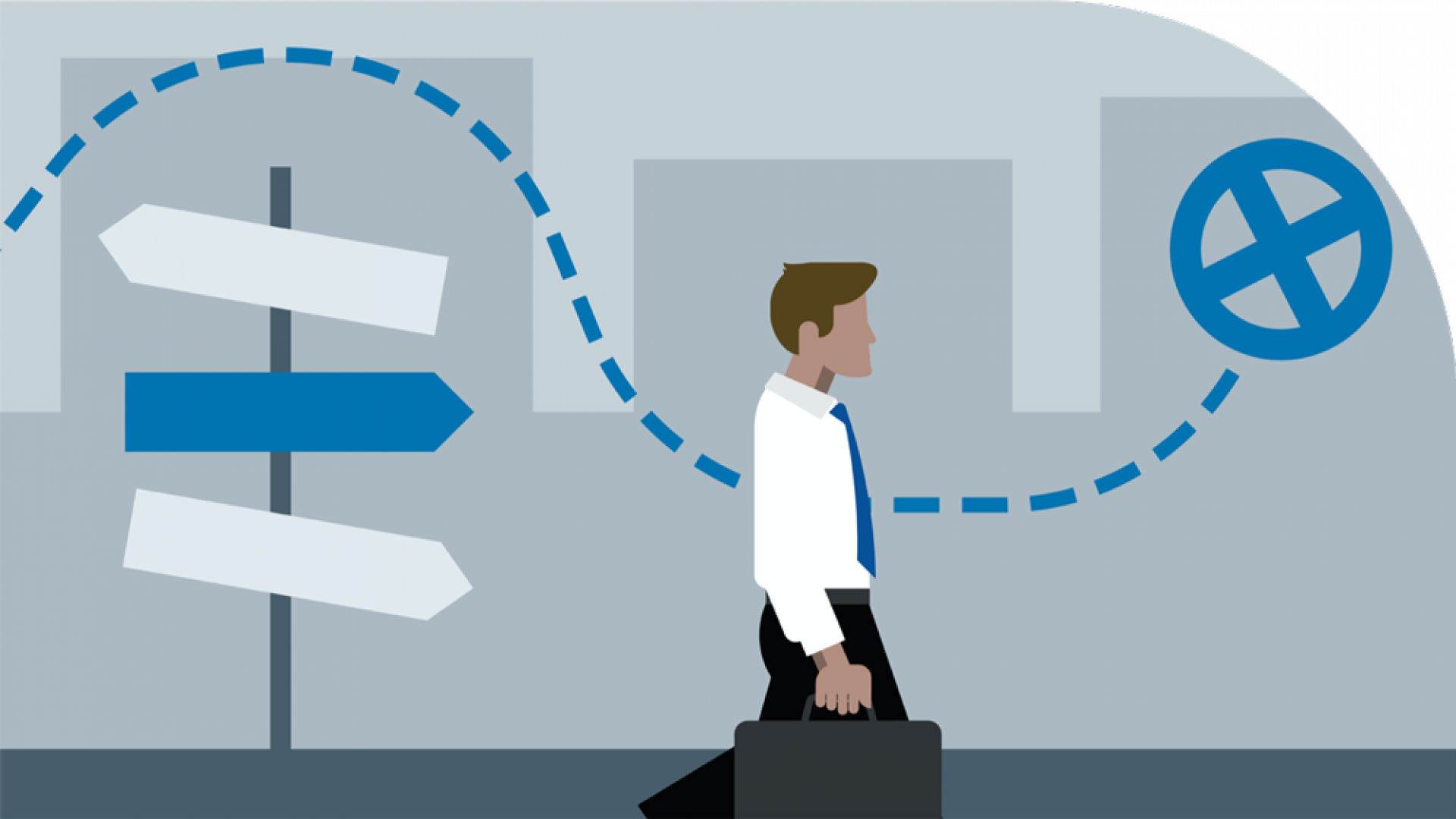 Did you know that Custer offers a suite of services to help customers better understand what they're seeking out of their workplace transformation?
Like we do, you know the market is changing rapidly. Keeping up with demands of ever-evolving technology, resultant workstyles, and generational shifts is compounded by expanding product portfolios and more complexity in general. As your partner in workplace transformation, we are committed to providing you with the latest tools and resources to create a comprehensive, feasible, and meaningful experience throughout the entire process of your project–even before the first napkin sketch.
Change Management is a structured approach to supporting individuals through significant organizational change–as it relates to physical space and your renovation, as well as your internal company structure.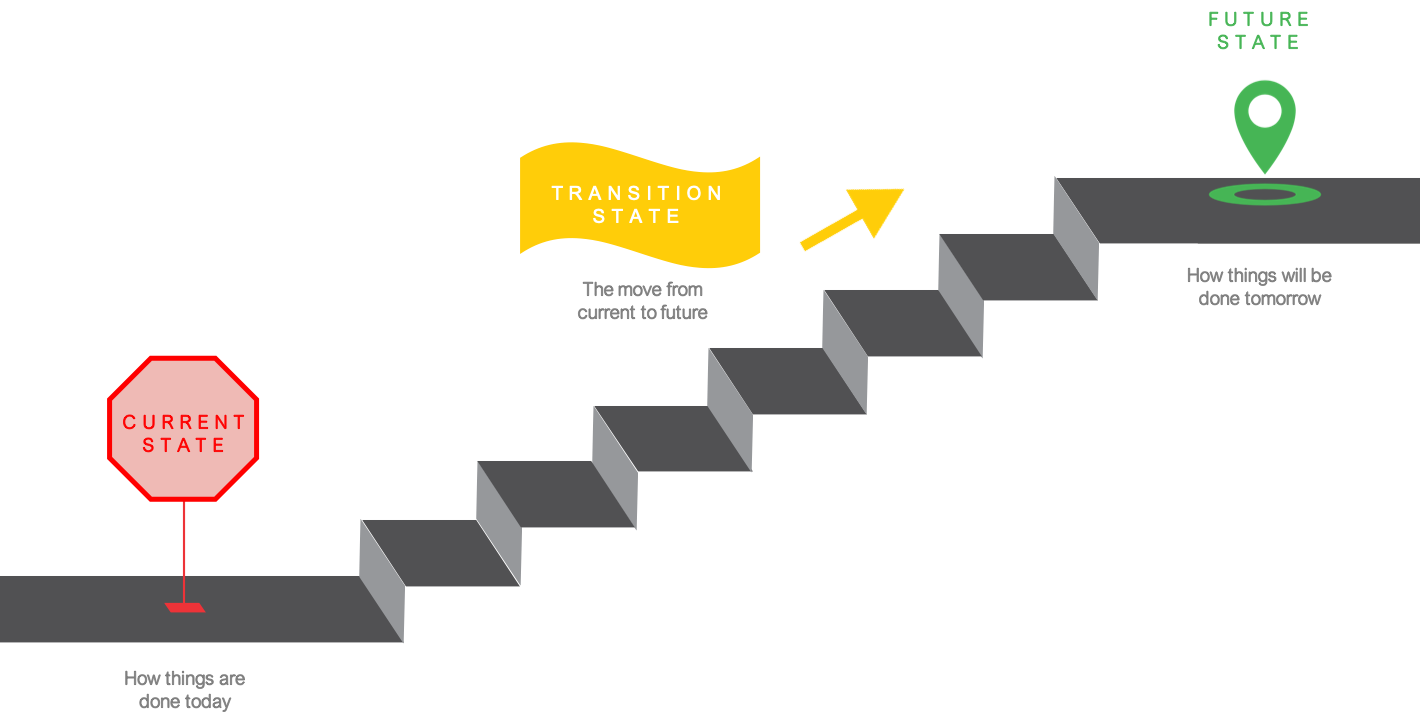 To move from the current state of how your internal team functions (or malfunctions) in your current state (existing environment as it is today), through the transition state of renovating your space, and into the future state of your workplace–post renovation; Change Management is a structured approach to helping your organization get the most out of the investment made into your physical environment.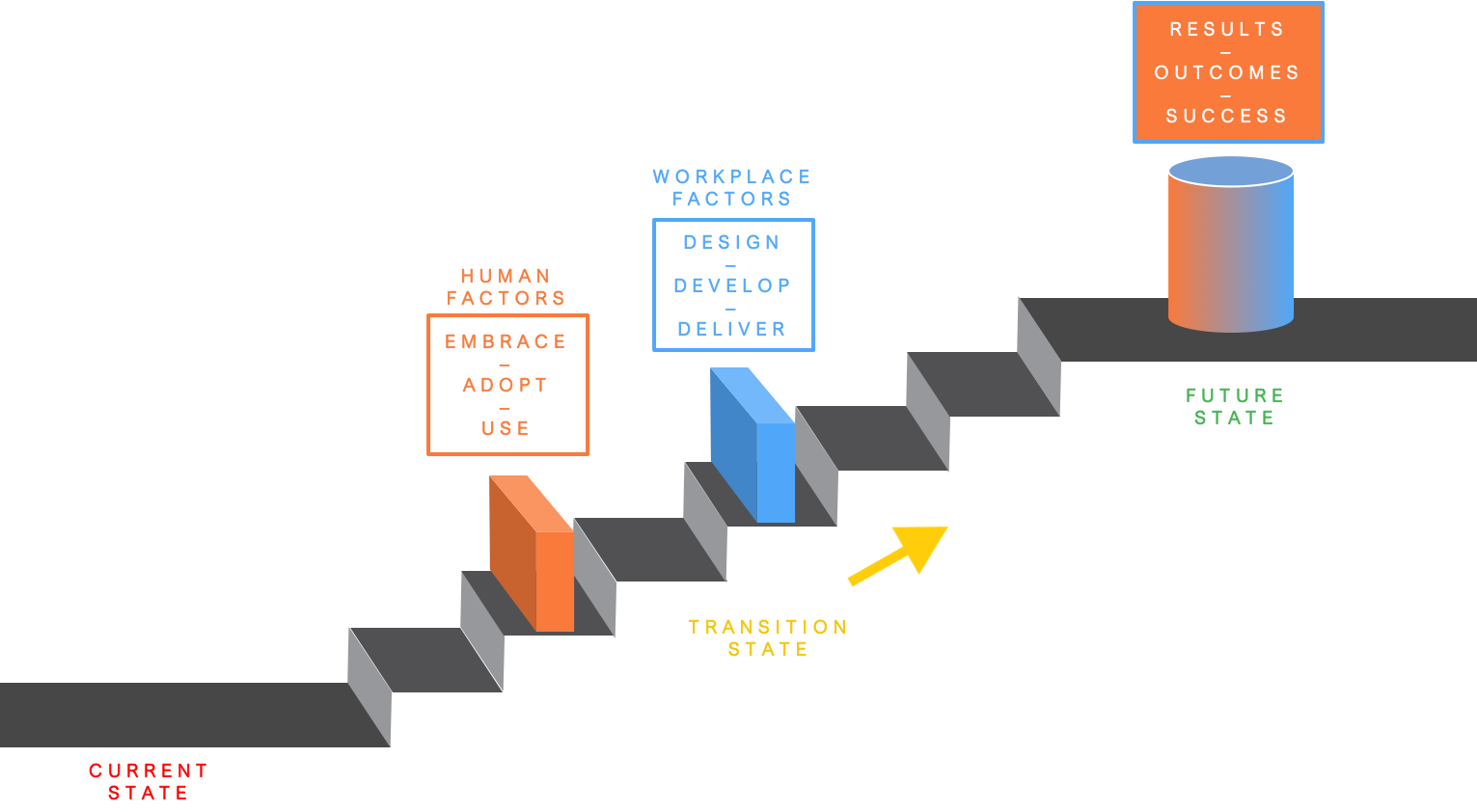 Managing affected teams' expectations and their experience impacts your project's success just as much as the management of its execution of human factors and workplace factors (installation). Prosci, industry leader in Change Management research and training, explains that, "results and outcomes of a project or initiative are defined by and depend on employees adopting the change, so change management is an essential tool for delivering results and outcomes" as intended.
Through Change Management, our goals are to: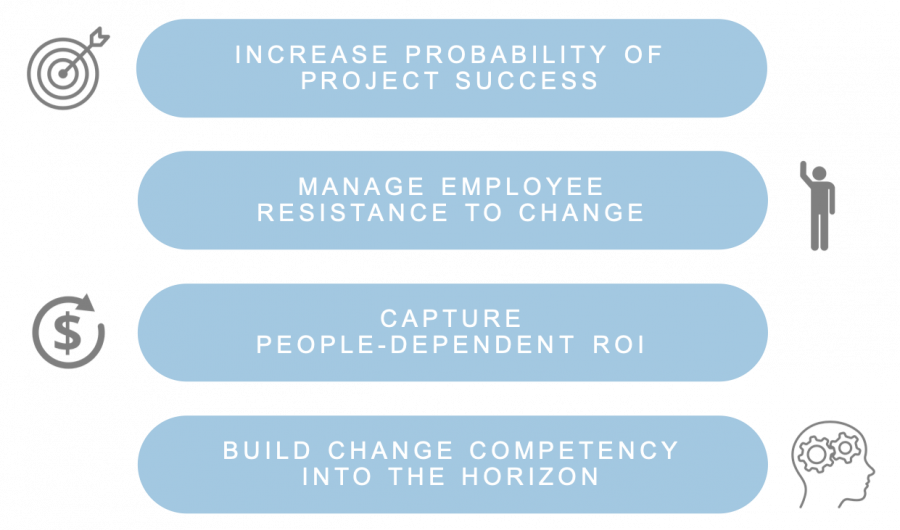 Custer's dedicated Prosci-trained Change Management specialists understand and support both human and business needs through times of exciting change. Recently, we've had success with clients through a broad range of project involvement; the following are typical steps in the change management process:
Establishing key change agents
• Define Change Management Team
• Education and preparation of Change Management Team
• Identify Sponsors
Develop coaching and communications plan
• Assess current state of entire company based on ADKAR* questioning
• Develop change management plan
• Meet regularly with change teams
90-day feedback delivery
• Collect and Analyze Feedback
• Diagnose Gaps and Manage Resistance
• Implement Corrective Actions
Change Management is most successful for any organization that
• is experiencing, or is about to experience a significant change in their workplace environment
• has approximately 50-150 employees
• is looking for a fully customizable plan to meet the needs of impactful change
Would your organization benefit from implementing Custer's Change Management services? Data supports the effectiveness of executing a Change Management plan as an organization sets out to achieve its workplace transformation goals.