Make Conference Calls More Effective and Collaborative with Biamp Devio
Make Conference Calls More Effective and Collaborative with Biamp Devio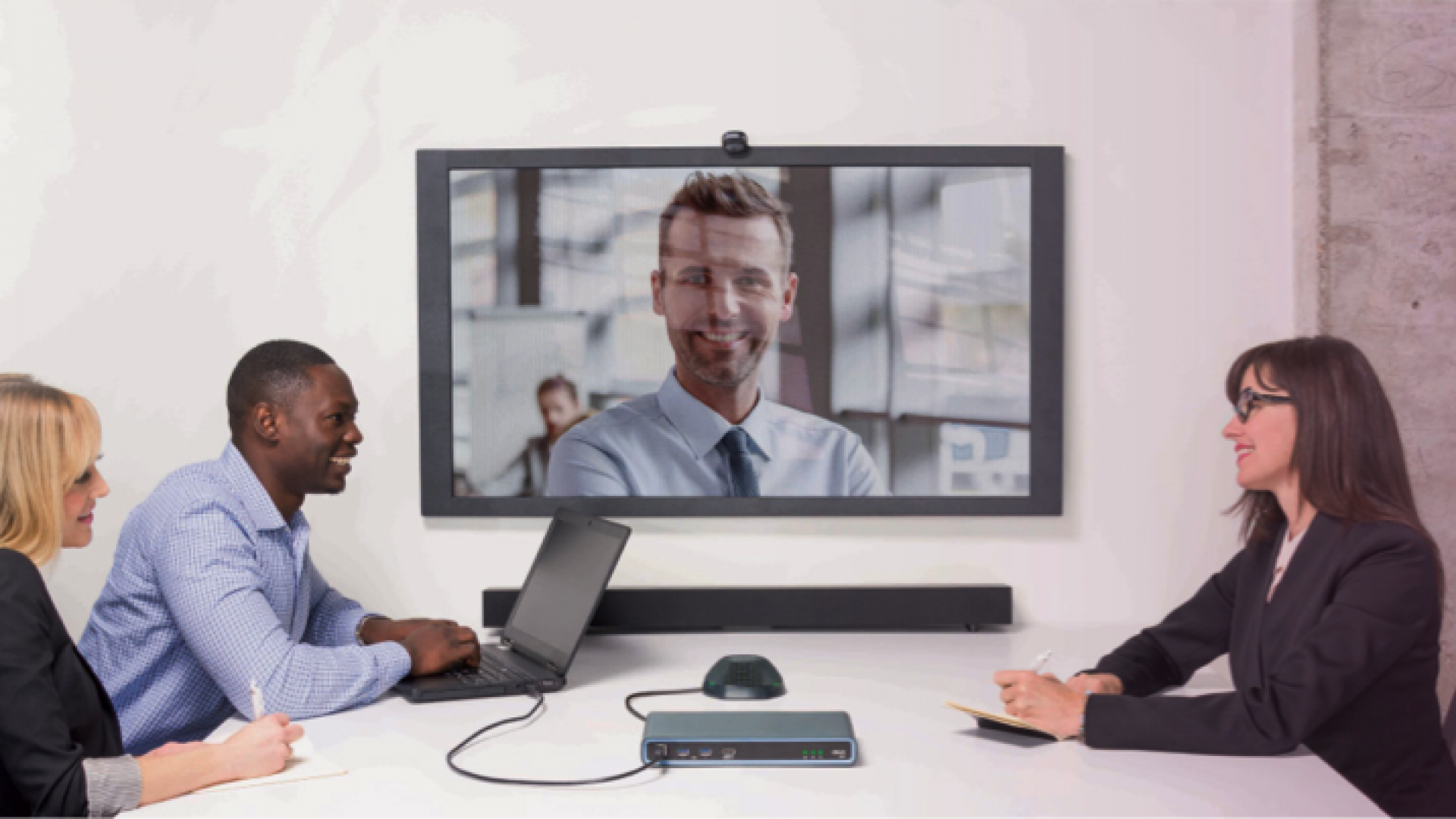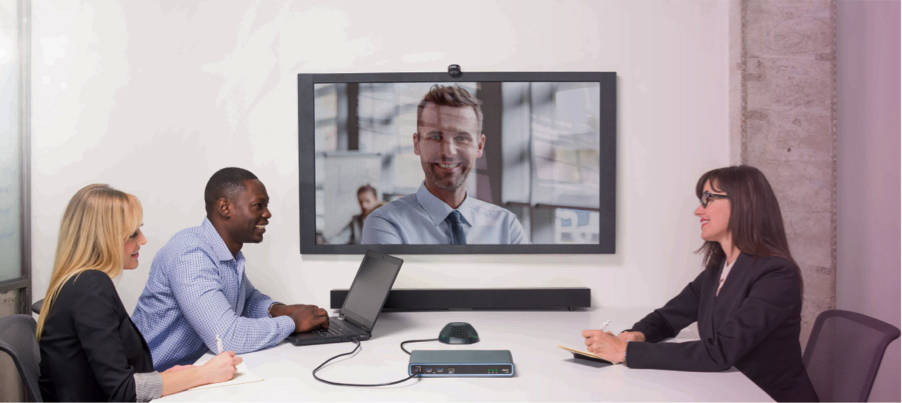 Work is global and happens at any given time, in any given place, everywhere in the world. Customers, contractors, and teams of all sorts need the ability to communicate easily, effectively and at a moment's notice. Biamp Devio is the perfect Bring Your Own Device (BYOD) solution for small- to medium-sized conference rooms and huddle spaces.
Devio offers an intuitive single cable connect-and-go experience for any user with a laptop. It supports almost any web conferencing software (Skype, Zoom, WebEx, GoToMeeting, Google, Starleaf and more) by creating a direct USB 3.0 or USB 2.0* connection to the room's displays**, USB camera, ceiling or table-top microphones and speakers.
Devio can be paired with any USB 2.0 or 3.0 camera including the Panacast 2 180 degree 4K camera and AMX Sereno 120 degree 1080p camera. It can also support a wide range of speaker systems including sound bars, satellite speakers and ceiling speakers.

We're excited to offer the Biamp Devio BYOD solution to our customers. We know that it's important for people to connect from any location at any time, and the Biamp Devio helps make collaboration more flexible and accessible. 
*DisplayLink video via USB 2.0 is not recommended and may provide undesirable results. The guest HDMI connection can be used if a user's laptop does not support USB 3.0 and/or DisplayLink video.
**DisplayLink video over USB 3.0 supports two simultaneous displays. The "back-up" HDMI connection supports one display.
To learn more about Biamp Devio or to find a workplace technology solution that works best for you, contact us here or at 616.458.6322.
Interested in learning more about our technology capabilities?