New Sales Engineer Joins Growing Custer Technology Department
New Sales Engineer Joins Growing Custer Technology Department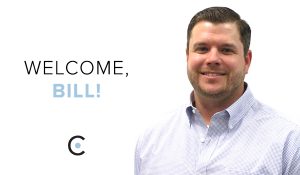 Custer Inc. today announced the addition of Bill Connell, who joins the Custer technology
team as a sales engineer.
"As we continue to grow our integrated technology services, Bill will play a key role in strengthening our department and designing cutting-edge audio, visual and multimedia solutions for our clients," said Custer President and COO Todd Custer. "Bill's expertise will complement our robust portfolio of technology solutions that enhance collaboration and productivity in corporate, healthcare and education spaces."
Connell is returning to Michigan after spending the last nine years living and working in Arizona. He previously worked for Immedia Integrated Technology in Scottsdale, AZ where he was responsible for AV and video collaboration software sales and led integration and engineering for technology solutions. Connell also has expertise developing video walls, collaboration spaces, classroom and distance learning solutions and cloud-based video conferencing services. At Custer, Connell will serve as a technology consultant and engineer, working closely with clients to design and implement innovative audio, visual and multimedia solutions.
"Custer is leading the way in developing productive work environments that fully integrate technology into workspace design," said Connell. "There are many exciting projects on the horizon at Custer and I'm looking forward to helping expand Custer's integrated technology services."
Recently, Steelcase and Microsoft announced a partnership to bring the Microsoft Surface Hub to the workplace. As a Steelcase dealer, Custer can engineer and install the product for customers, as well as consult on other technology designs for any customer or budget.  A team of twelve, the Custer technology group provides the most developed A/V integration model for any workplace solution.
Custer offers full-service solutions including design, interior construction, integrated technology and furniture, and works with customers in corporate, small business, education and healthcare industries. Learn more about Custer at custerinc.com.
Questions? Contact our PR team.