Culture and Talent Development Drives Growth
Company Culture and Talent Development Drive Custer's Continued Growth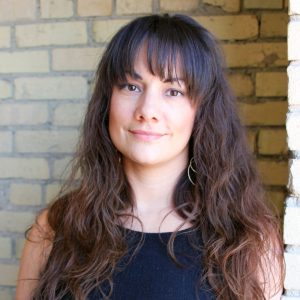 We're excited to announce that Sara Molina joins Custer as our Vice President of Design and Development.
While many employers across West Michigan are struggling to attract and retain talent, Custer has developed a workplace culture that has resulted in highly engaged employees and low turnover. Building on this success, Custer announced today Sara Molina has joined our team as the new Vice President of Design and Development to lead Custer's talent development strategy.
"We work to bring our customers' brand and unique culture to life through design, so it's paramount that we practice what we preach," said Custer President Todd Custer. "People are at the heart of Custer, so we aim to provide a work environment and talent development opportunities that cultivate our employees' passions, skills and strengths. Investing in our company culture and employees has resulted in the longevity of our team."
Custer's company culture is built on empowering people to do their best work. Take a look inside our company culture and you'll find more than team building activities, ping pong tables and company golf outings. Custer invests in the professional and personal growth of every employee through one-on-one coaching and by providing a work environment that supports employees' physical, cognitive and emotional health.
"I am a big believer in talent development – it's a key part of our company's growth and success," said Custer. "It's important to ask employees questions such as 'Where do you want to be in three years?' or 'What inspires you?'
These questions help us develop a career plan for each individual employee, which ultimately strengthens Custer as a whole."
Custer provides employees with professional development opportunities, health and wellness classes, fun activities such as team outings to Whitecaps games and art classes at Brush Studio, generous vacation time and much more. Earlier this year, Custer started using StrengthsFinder to help executive leadership and employees identify how to align their strengths with their work. Custer hired six new employees this spring, which can be attributed in part to Custer being known as a company that invests in its employees.
Molina will work on Custer's talent development, core business growth initiatives and customer experience. She will work with Custer's Human Resources and Organizational Manager Kathy Marshall on building Custer's overall company talent development strategy. Prior to joining Custer, Molina worked for Progressive AE and Integrated Architecture. She brings 17 years of design and architecture experience to the firm.
"Bringing Sara on board allows us to have someone who is dedicated to developing our employees and identifying opportunities for each employee to grow within the company," said Marshall. "It's our goal as an organization to help employees find their niche within Custer and work in roles that complement their strengths and passions."
"I have spent several years working in 'people development' within the architecture and design space," said Molina. "In an industry that's always changing, we need to make sure employees are up to speed with the latest trends and skills that will help them do their jobs better. I'm excited to help connect the dots between our employees' strengths and align them with Custer's overall business strategy."
Sara's interview with Shelley Irwin on WGVU can be found here, and her GRBJ Influential Women Q&A can be found here.
To learn more about Custer's company culture and view current job openings, visit custerinc.com/careers.
Questions? Contact our PR team.